The political uncertainty of the country is affecting the sales prices for home owners. New data from GetAgent.co.uk shows that those selling up now are losing out on thousands in house prices. Another factor that is affecting home sellers are rising agent fees.
The GetAgent data looks at a couple of factors. These are; the current cost of selling a house across the UK based on the average price sold for and the depreciation between the asking and sold price. The uncertainty of Brexit has seen houses selling for well below the asking price.
UK sellers are forking out a whopping £4,568 in fees due to an increase in agent fees by 1.25%. What are the differences between asking and selling prices? The average seller is only receiving 95.5% of their asking price. This brings a massive loss of £17, 154 in total. If you combine this with the rise in agent fees, the market climate and conditions are seeing a dramatic drop of losing out on average of £21,721!
Location Makes A Huge Difference.
Location is a vital element when it comes to asking and selling prices. Naturally, some areas are more wealthy than others and this reflects in the house value. London and surrounding areas have been hit the hardest when it comes to Brexit affecting the property market. At the moment, with the political uncertainty, the costs of selling are far higher than normal.
In Westminster, you can expect to only get around 90.9% of your asking price, which is a reduction of £284,528 in property value. If you then add on the costs it would be to sell the home- £50,347. It would mean selling in the current climate would cost you a ridiculous £334,874. Kensington, Chelsea, Camden, Windsor and Maidenhead are also amongst the places that would cost you the most to sell up right now.
GetAgent's data rules out any UK area selling for above the asking price. However, some areas aren't as horrendous as others when it comes to the cost of selling right now. Sheffield has been revealed as being the most affordable in the UK market. Kingston Upon Hull, Salford, Torfaen and Sandwell were also amongst being more affordable in the current climate.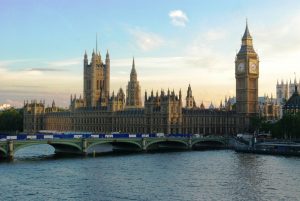 Brexit Isn't The Only Thing To Consider When Selling.
Brexit is seeing people having to ask for between 9-10% less than usual, which is a direct result of the uncertainty of the current political climate. However, when it comes to selling a house right now, there are other things to consider.
One of these things is being realistic with the asking and selling price. Don't set your goals too high as you will only feel disappointed when people can not afford to buy your house at the price you are trying to sell it for.
The other important aspect of selling a house, is finding the right agent. Here at BuyMyPropertyForCash we buy any property for cash. We also make it a quick sale, as we can turn it around in as little as 15 days. Our agents, conveyors and solicitors are there to put your mind at ease and help you sell your house. We know it can be stressful and frustrating when it comes to selling up, so we offer you quick payments, no hidden costs and no hidden legal fees.
In a time of such uncertainty, it is vital finding the right agent and company which can help you to make a sale. You can then focus on the exciting part; which is finding your new home.