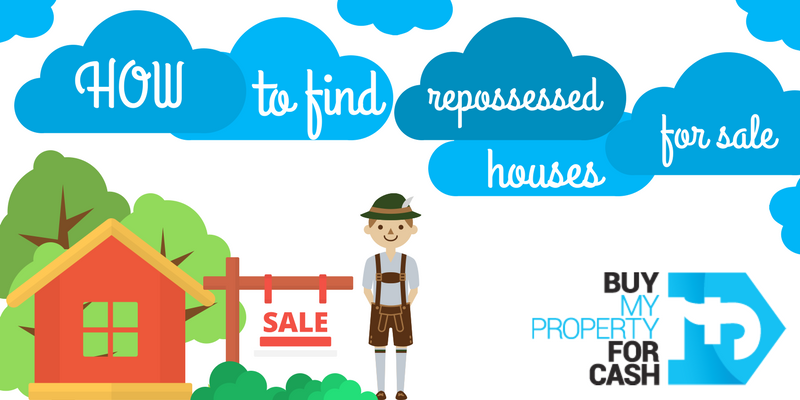 Homebuyers want to come up with the best deal and in an invariable manner often first think about purchasing a bank possessed a home or a foreclosure.
What is a Repossessed or a Foreclosure Home?
A repossessed home, foreclosure home or a bank possessed home refers to a home belonging to the bank, which once belonged to another homeowner. In this case, the previous homeowner may either abandon the property or voluntarily deed his home to any bank.
Finding Repossessed Homes
Once you come up with a firm decision to buy a repossessed property for sale UK, you should step ahead to follow certain steps to come up with a good purchase to assure about your better and safe future.
Look for Good Estate Agents
Estate agents possess specialization in preparing list of various foreclosures available in different regions of the United Kingdom. In addition, they have good knowledge, skills and expertise to enter the necessary search values in the multiple lists with the objective to bring up each of the foreclosures. In fact, by approaching the services offered by reputable estate agents, you will be able to find a large number of repossessed houses for sale even at your fingertips.
Check the Various Estate/Property Signs
You should drive through different types of distressed neighbourhoods, from where you would like to buy properties. This also acts as an effective way associated with finding various repossessed homes for sale. Here, the signs include foreclosures, bank repo rate and bank owned properties. You should give a call to your chosen agent or the one, whose name you may find on the mentioned sign and enquire about various other listings of foreclosures or repossessed homes, which may arrive in the real estate market in the near future. Agents possessing expertise in dealing with foreclosures may sometimes wait for a few weeks to receive the approval of the price list from the bank management.
Major Websites of Banks
Most of the banks maintain their online lists consisting of repossessed or foreclosure properties. However, not each bank sells homes to individual buyers. In this case, big lenders follow a common practice i.e. they dispose of the properties to bundle them in a single package and sell them at a discounted rate to various property investors.
Asset Management Agencies/Companies
A few lenders opt to approach the professionals of a good asset management company capable of dealing with foreclosures on behalf of their lenders.
Government Agencies
Some of the government agencies require individuals looking for repossessed homes for sale to retain the services offered by their chosen estate agent to make offers related to the purchase of properties. Other agencies will allow you to submit offers on their own. Irrespective, it is essential for you to have a look on each of the websites to collect information in detail.
Auction Companies/Houses
Auction companies/houses are responsible to hold big auctions and sometimes, they sell approximately 100 or more numbers of homes in one day. Most of the experts agree that auction companies receive high prices because of frenzy auction created among the bidders. However, sometimes, you may even get a gem in the available inventory.
Online Foreclosure Companies
Web-based or online foreclosure companies usually charge a specific amount as their fees to provide individuals with a list consisting of various foreclosure properties. Reason for this is that foreclosure web-based companies take time and trouble while applying their skills and expertise for locating and assembling accurate yet national foreclosure lists. You will definitely get your money's worth by approaching online companies, as they do the complete search work on behalf of you and avoid you from every possible hassle in the process.
Courthouse Steps Auctions
Lastly, you may opt to try your luck by placing your bids to get a repossessed or a foreclosure home at the auctions conducted as per the courthouse steps.
How Dealing with Repossessed or Foreclosed Homes is Beneficial
Until now, individuals have obtained many benefits by dealing with repossessed or foreclosure homes. These include the following-
Sellers remain motivated to obtain the fastest possible sale, as they believe that foreclosure homes may create a pool of opportunities for below market-based purchase price.
Sellers may remain amenable to provide big closing costs or fees and several other related concessions.
Buyers will get the opportunity to use regular finance on their mortgages.
Buyers will be able to receive the necessary inspections within the standard contingency or diligence period.
Sellers may remain likely to go with the necessary repairs.
Sellers legally provide a complete history of the condition, repairs and problems present in the property.
Therefore, you only have to be aware of the above to get the best-repossessed home available in your chosen area in the United Kingdom.