House prices are one of the many things talked about which Brexit may affect. What is the current stance on renting properties? Zoopla's recent survey found that today it is cheaper to rent than it has been in 10 years. This is due to an 80% increase in first time buyers, which has helped to control the rental market. What else did the study find?
Rental Prices Fluctuates Based on UK Cities.
 Rental prices have increased in a number of UK cities; Nottingham, Bristol and Leeds are the ones that have had the biggest rise. On the other hand, Aberdeen has experienced the biggest fall in rental prices, dropping by 4.1%. This is due to the local economy being affected by the oil industry. Coventry and Middlesbrough also saw a drop in rental prices.
In Nottingham, Bristol and Leeds the rent rose faster than the wage growth for the UK average. Zoopla's study showed that those moving into rental properties in Nottingham were paying 5.4% more rent than last year. Leeds and Bristol were up 4.5%.
Despite some rises, on average the UK rental market has become more affordable. However, in London, rental prices are the most expensive typical rent per month.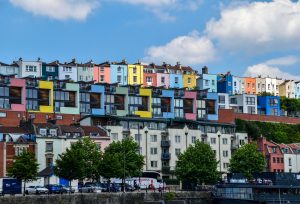 Whom Does These Figures Affect?
 The government's Family Resources survey has discovered that nearly three-quarters of 16 to 24 year olds and almost half of 25 to 34 year olds rent from a private landlord. This could be due to a number of reasons; such as job stability, not saved enough for a house deposit, not having someone to buy a house with or not having enough money to cover the mortgage.
Due to the rise in house prices, Bristol Live reports that there has been an increase in rental flat shares across Bristol. Renting site Badi discovered that 22% were aged 41 and older in these shared rental accommodations.
The Zoopla survey discovered that an average UK tenant spends nearly a third of their earnings on rent (31.8%). London had the highest proportions of earnings being spent on rent, and then Oxford, Brighton and Cambridge had a higher percentage. The lowest proportions of income being spent on rent were in Bradford, Hull and Stoke.
Rental Prices Increase at a Lower Rate than Wage Increase.
Although rental prices are at the most affordable in the UK in the last decade, rental prices have still increased by an average of 2% in the last year. However, this coincides with wage rises increasing by roughly 4%.
Rental properties are also not necessarily lived in short term either, with Zoopla's report showing that on average, a tenant stays in the same property for roughly 4 years.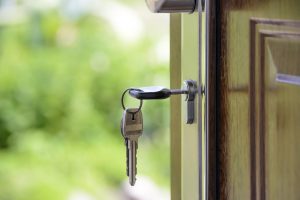 If the current economic situation and financial implications of the looming Brexit have you worried, renting is a great alternative to owning your own home. It is now more affordable to rent than it has been in over a decade. Some people choose to rent for small periods, before looking for their next property to own. If this is you and you want a quick sale of your current house, our website buys your property for cash so you don't need to worry about the stress of chains or anything else that house moving brings.